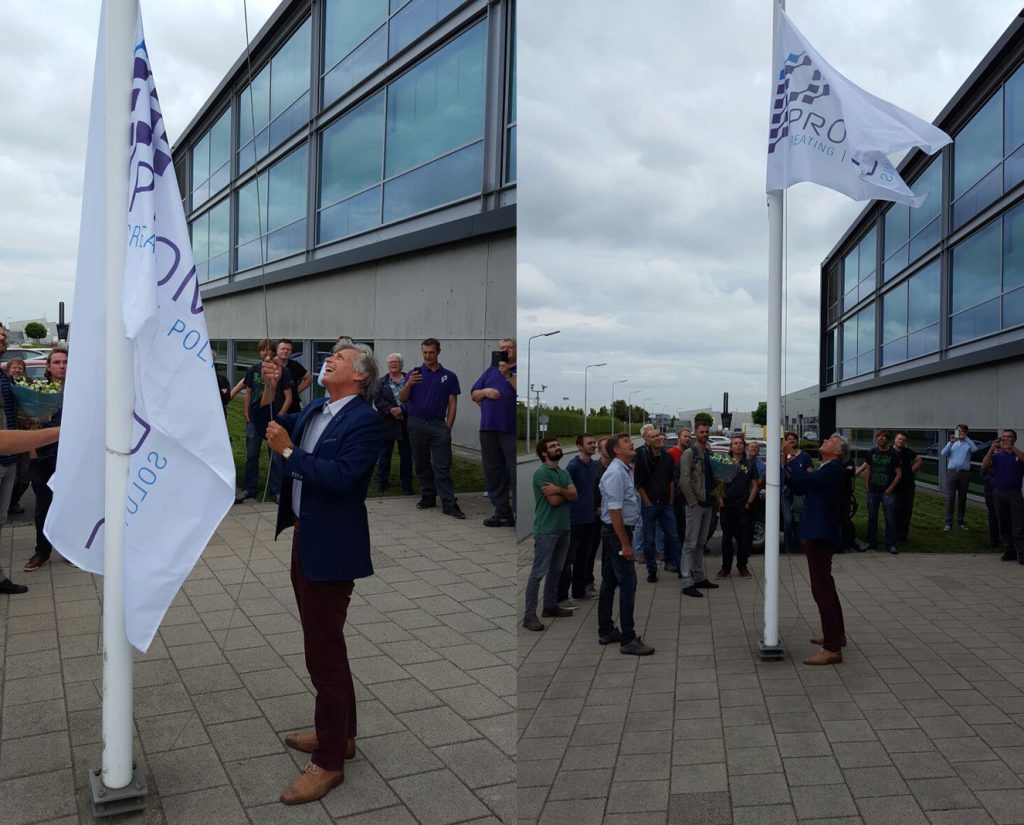 On Friday, September 2nd, Promolding received the key of the new location. Jac. Gofers, CEO of Promolding symbolically hoisted the Promolding flag.
In addition to our existing production hall, our new production hall and office is being build. In the 1th quarter of 2017, Promolding will  move a part of the company to this new location.The location is located opposite to the current production hall at the Laan van Ypenburg in The Hague.
This expansion will double the number of square meters for production, product development and polymer research. There will also be a 'state of the art' cleanroom.
Promolding is growing rapidly and therefore needs more space for her existing and new activities. With the new location, Promolding will double the amount of square meters for production, polymer research and product development. The current production hall will remain so this is an extensive expansion.
Promolding does not only invest in a new location but will also invest in expansion of it's production facilities and a 'state of the art' cleanroom.