INJECTION MOULDING TECHNIQUES
Our manufacturing department focuses on the production of high quality injection moulded parts from thermoplastic engineering polymers. Promolding is specialist in high tech industrial components and medical devices, which can be produced and assembled in our cleanroom.
In our production hall in The Netherlands, there are a wide range of injection moulding machines for testing and also for production series. Our manufacturing department focuses on the production of high quality injection moulded parts from thermoplastic engineering polymers.
In addition to regular injection moulding, we specialize in injection moulding techniques such as:
1K and 2K Injection moulding work
Cleanroom injection moulding
PRIM (PRinted Injection Mold)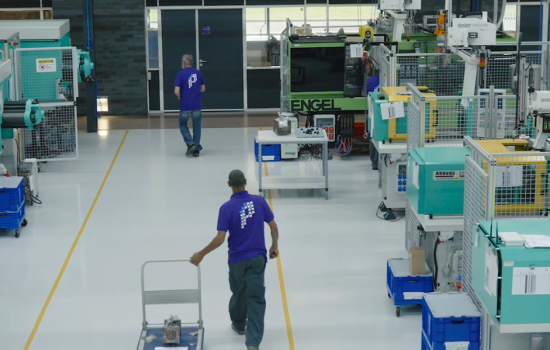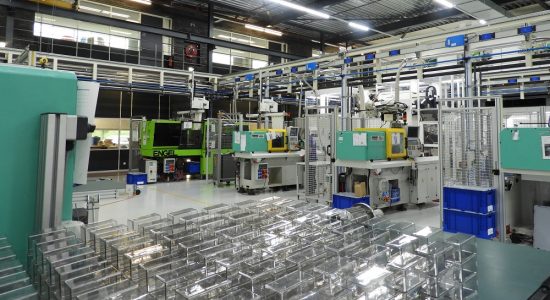 Small and high-volume productions

With our modern machinery we are able to produce very small, accurate (medical) products but also larger (industrial) products. Our production runs range from medium-sized quantities to high-volume production. This distinguishes us from other plastic injection moulding companies.
Large variety plastics
Because of this diversity, we have experience with the processing of a large variety (+/- 300) different plastics. From biodegradable polymers such as injection mouldable wood to high-performance polymers such as PEEK.
MACHINERY
Promolding has a wide range of 1K and 2K injection moulding machines for testing and also for production series.
17 injection moulding machines with a capacity of 15 tons to 300 tons
Horizontal & vertical injection moulding machines
Full electric with 80 tons capacity
2K hybrid with 300 tons capacity
Each machine is equipped with a removal or handling robot and / or a 6-arm robot arm for automated product removal and assembly. With this we can produce relatively small production volumes in a short time in a fully automated way.
For product development we have various modern equipment, such as a 3D scanner, Objet Connex 3D printer for prototyping and CAD systems.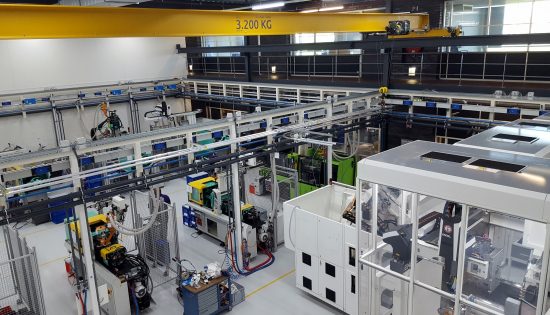 CLEANROOM INJECTION MOULDING
Promolding has a new, fully operational cleanroom. In this 'state of the art' ISO class 7 Cleanroom we produce and assemble medical products, from disposables and commodities to technically high-quality products.
Products for the medical industry require a clean work environment. In the ISO class 7 cleanroom we can provide a clean injection moulding and assembly process under ISO 14644 normalized conditions.
Assembly is partially robotized with an automated warehouse system. Separate product components, air and liquid tight, can be connected with a laser welding machine.
3D PRINTING
Besides injection moulding, you can contact us for 3D printing in 2 components. A unique combination.
And what could be better than combining the existing possibilities of our 3D printers with where we as Promolding are a specialist in? Injection moulding with 3D printed moulds!
A unique technology from Promolding is PRIM (PRinted Injection Mould). A working prototype or final product in just 5 working days! This technology is a solution not only for start-ups, but also for large organizations.
The fastest possible method to realize a real product.
Production of 0-series high quality products.
Products made in the right plastic with the desired production technique.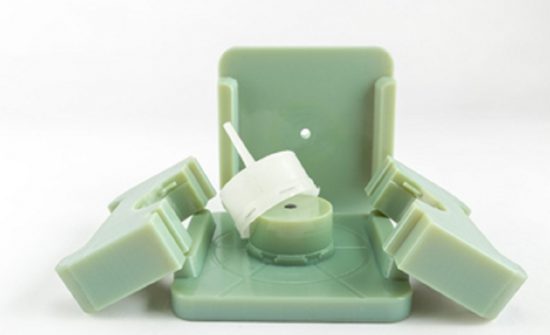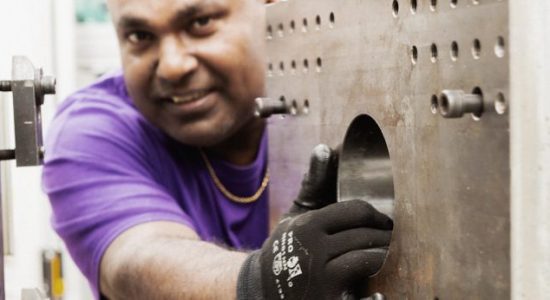 TOOLMAKING
Promolding has its own toolshop. Our experienced toolmakers ensure that the moulds are kept in optimum condition for efficient production conditions. New moulds are produced by our partners inland and abroad.
From March 2017 we also have a fireproof safe where all the moulds will be stored there.
The required high-quality tools are developed through intensive interaction between our designers, materials technologists, injection moulding specialists and toolmaking. Due to the short lines Promolding is able to develop special tools with a competitive price and lead time.
MATERIALS
A number of these plastics are or have been developed in-house on our own material extruder. In applying these materials we can therefore not use tables and processing data from data-sheets from suppliers. However, the experience, know-how and expertise of our employees guarantee the correct and efficient adjustment of production machines.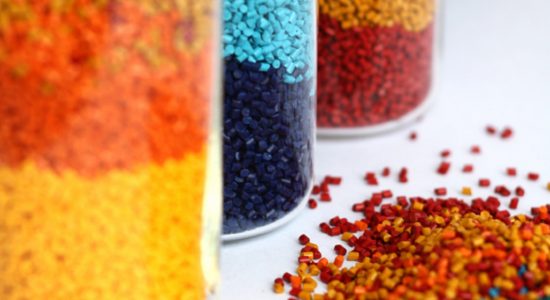 WE LIKE TO ADVISE YOU
Do you doubt between various plastic injection moulding companies and do you need more information? Or do you have an injection moulding problem, but you don't think in a direct way about a new product design?
Let us know, we like to advise you. We research and analyse the existing process, find the bottlenecks and deliver the solution so that you get the desired products
Feel free to contact us via the form on this page. You can also contact us by phone: 070 3074730.